About
Inhouse
Mobility
0
Limitations
Independent German Relocation Management company with the personal touch
1
One-Stop Shop
for globally integrated relocation, immigration and household goods services
21
Years of experience
in Global Mobility Management
100
Focused
on global mobility
114
Countries
serviced globally
Inhouse Mobility is a full service provider of corporate relocation and assignment management services to over 150 countries worldwide – guided by their Global Mobility Consultants, support functionality, and their partners & systems. The Core Service Provision incorporates – Relocation Services, Household Goods Moving, Move Management & VISA and Immigration Consulting.
From the very beginning of the business development, Inhouse Mobility invests heavily in long-term client relationships with an acute focus on understanding the individual client specific culture(s), mobility structures, hot button topics, goals and challenges. This direct approach results in solutions that are both meaningful and tailored to the clients' requirements – as opposed to the typical "off the shelf" proposal offered by our competition.
Inhouse Mobility is a private company owned and operated by our working management – So we are highly driven to bring our passion for service as well as our expertise and resources to provide the very best relocation service to you.
Our ambition requires us to be superior in supporting not only our corporate clients, but the varied needs and wants of the employees and families on the move. The following features are central to our approach and are all intended to bring value to our clients:
Our training programs and processes follow the overriding theme – "The Inhouse Experience" – We guarantee our work.
Our worldwide service capacity enables us to provide a Single Point of Coordination (SPOC) to your employees.
Integrated service delivery. Your employees will have their services coordinated by one accountable person and delivered as an integrated package.
Global Mobility Consultants & Managers
Consider Inhouse Mobility an extension of your company. Our proactive Consultants focus on your business and employee requirements, and build an extensive experience resulting in rewarding outcomes for your mobility program.
Inhouse Global Mobility Consultants access your employees' needs and thoroughly explain all policy specific benefits. From this point, our Consultants manage expatiations and guide your employees through each step of the relocation process.
Our Mobility Team strives to strengthen connections with each other through our shared commitment of passion for what we do thus enhancing continuous improvements with our clients daily to find a better way to deliver the end package to our customers. These strong connections allow us to gain more advantageous roles to work for you – our number one priority.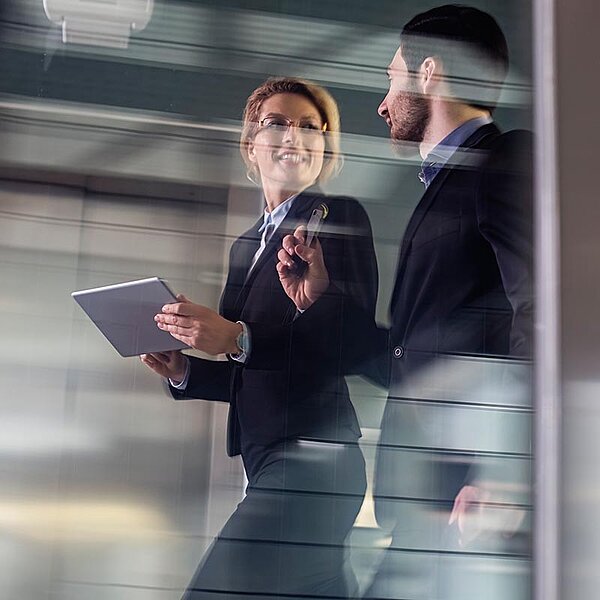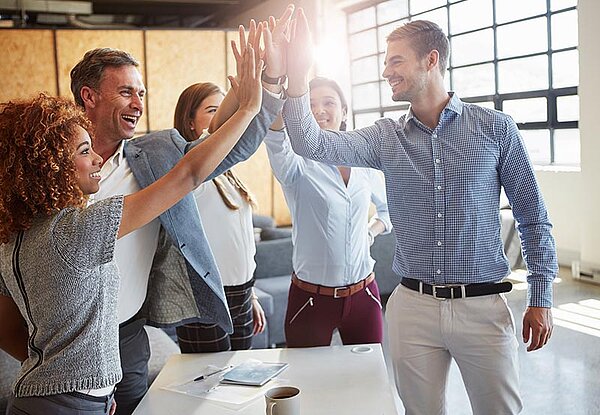 The "Inhouse Experience" is part of our business motto and the backbone of our company. Serving as the embodiment of our culture it serves as the foundation in all we do. Our Service Quality Control programs ensures that we persistently exceed our client's expectations, and go above and beyond to satisfy your transferring employee's needs.
This combined "Inhouse Experience" philosophy is what sets us above our competition and it includes the following:
Asking questions
Listening carefully
Understanding needs
Developing a service level commitment to establish clear expectations
Performing quality services as agreed upon
Measuring performance during and at the conclusion of service delivery
Refining and improving service on an ongoing basis
And achieving superior results
Understanding various cultures
Getting to know your employees
Taking care of the small things – which mean so much
Values, Ambition
& Vision
Why Our Clients
Recommend Us
Inhouse Mobility is one of the very few service providers offering a one-stop-shop solution for end-to-end mobility services in Germany.
We do not just follow best practices. We do not settle for "business as usual" when it comes to helping clients cost-efficiently managing their global mobility programs.
We continuously push boundaries, define new industry standards and challenge ourselves to be a valued, collaborative, and more effective partner to our clients. We function as an extension of our client's mobility team, taking time to fully understand the specific requirements to form a program that meets your expectations.
Our clients recommend us because we are more flexible and provide the knowledge and commitment to exceeding our clients' service expectations.
The whole process with the Inhouse Mobility GmbH went so smooth. Very prompt in response and quick resolutions.
"Availed Visa & Immigration Service, that is excellent."
I would definitely recommend Inhouse Mobility services to all. They are helpful in finding an accommodation (rooms) which are affordable and good to live in. They look for the rooms according to the choice of the person and the consultants are approachable and friendly. I am thankful for them in finding me a room in Munich on a short notice.
"Professional and timely service. Very friendly to interact with. Overall a very good service. Highly recommended."
"I had a very good Orientation tour with my area consultant. It was informative, helpful and very interesting. First of all she is very professional in what she does. She made sure the tour was to the best of my benefit. I really appreciate all the advises that she provided for me and my family. I didn't expect such services. It exceeded my expectations. Thank you very much for all your support and for choosing her to be my tour guide. You'll made my trip. Ich liebe es."
Ich kann nur positiv über meine Erfahrungen mit Inhouse Mobility GmbH berichten. Bei Fragen zu meinem Brasilien Visa fand ich immer den richtigen und kompetenten Ansprechpartner, der mir bei allen Fragen hilfreich zur Seite stand.
Inhouse Mobility was very accommodating, empathetic and supportive. Your communication and support is very much appreciated and we thank you deeply for your assistance.
Alles prima, Inhouse Mobility war eine super Unterstützung, sehr schnelle Bearbeitung, jederzeit wieder!!!
Insgesamt kann ich nur sagen, dass der Service von Inhouse Mobility bzgl. Des Transports unserer Katzen extrem gut war! Wir (meine Frau, ich und auch die beiden Katzen) waren sehr glücklich mit allem und insbesondere unsere Ansprechpartnerin war wirklich sehr bemüht, professionell und doch herzlich im Umgang und wirklich eine große Hilfe!
Inhouse Mobility helped us with relocating our cat back from Dubai to Germany. The 360º service was impeccable, highly professional and took excellent and individualized care of both, the animal and its owners. The interaction with the very professional consultant was flawless and felt very personal. At all stages in the process we were kept up to date. In our many international moves, this was definitely the best experience and I wholeheartedly recommend Inhouse Mobility.
Thank you so much for your kind help and support all along the way. Really every person at Inhouse Mobility has been so kind, so helpful, and so nice! It was a blessing to have met you.
Working with Inhouse Mobility made our home search a very pleasant experience in Munich. Everyone was super professional and friendly. Especially our local area consultant stood out through her professionalism, her reliability and her in depth knowledge of Munich and the rental market. We enjoyed working with her very much and felt she truly understood what we were looking for and what would work best for our family. She was able to answer all of our questions since she has so much experience working with expats moving to Munich. It was a pleasure to work with Inhouse Mobility. We could have not done this without your service and we are super happy with our new apartment. I highly recommend your services to everyone relocating to Munich.
Personal and Individual
Service Delivery
Single Point of Coordination (SPOC)
With its so called SPOC-model, Inhouse Mobility ensures that there's only one contact of accountability throughout the whole assignment period. Experienced Global Mobility Consultants are managing the relocation program as well as the communication between suppliers, expatriates and international HR. This way the assignee can solely focus on his new work position and always knows who to contact in case of any enquiries.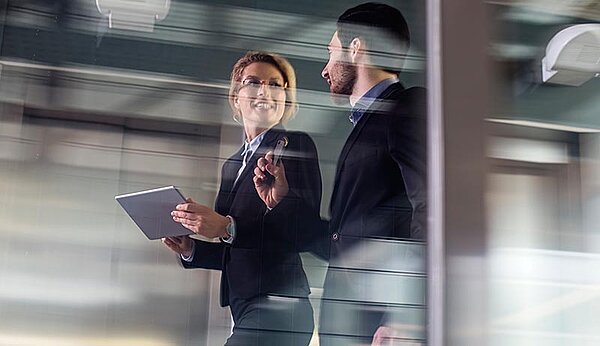 Make Inhouse Mobility your One-Stop-Shop Mobility Service Partner
We offer comprehensive services of over 30 mobility services enabling us to support employees into and out of more than 150 countries globally.
Services are provided by our in-house, local destination service teams, or working in tandem with our managed global alliance partners, we are able to assist employees as they acclimate in their new location abroad.
Visa, Residence Permit & Work Permit
We combine in-house immigration experts with a best-in-class global immigration network to deliver tailored solutions aligned with the latest regulatory requirements.
Household Goods Moving Services
We offer complete door-to-door moving services for your employees and Senior Executives. We make the moving process easy as we integrate it into the Relocation and Immigration process.
Innovative
Technology Solutions
Inhouse Mobility manages all activities of an assignment in one secure operating platform.
From authorization to the final invoice, all aspects of a move are housed in one system. We give you and your employees 24/7 access to key tools through web-based architecture to streamline the end-to-end process.
Benefits of our technology and management systems:
Clients' ability to track global employee population real-time
Consistent reporting capability on all international assignee elements
Improved governance and compliance