Inhouse Mobility is a full service provider of corporate relocation and assignment management. The core service provision incorporates visa & immigration services, relocation services, household goods moving, move management, expense management and consulting for international HR management.
With deep roots in Germany and further service centers in the three big time zones of America, EMEA and APAC, Inhouse Mobility's expert team ensures excellent advice and service – "The Inhouse Experience".
One accountable person for international HR
Single Point of Coordination (SPOC) for expatriates
Support within the time zone of the assignee
Developing and implementing innovative ideas and customized concepts
All services are being adjusted to the clients' policies and their employees are being supported individually and intensively.
Inhouse Mobility offers the following services:
Visa & Immigration
Relocation Management
Supply Chain Management
Move Management, Storage, Pet Transportation & worldwide Employee Moves
Single Point of Coordination (SPOC) for Expatriates
Optimizing Processes as a strategic Partner
Expense Management Solutions
Risk Management & Transparency of Costs
As a german, owner-operated relocation management company Inhouse Mobility has put integrated support of international assignments in their focus. The company is specialized in visa & immigration services, relocation and moving services as well as expense management.

Download the Code of Conduct
A Statement of
Inhouse Mobility's CEO
I am proud of my team and proud to have colleagues who work with the highest professionality and diligence. My aim is to make these employees proud to be a part of Inhouse Mobility. A company where management and staff work as one and therefore can guarantee a smooth running of all processes.
At Inhouse Mobility, we keep our promises and heavily invest in long-term client relationships with an acute focus on understanding the individual client specific culture(s), mobility structures, hot button topics, goals and challenges.
To guarantee this "Inhouse Experience", we have recorded our values and ambitions in this Code of Conduct. When working at or with Inhouse Mobility, everyone agrees to this Code.
This Code helps us to
Always deliver services at the highest level of performance.
Always act and work according to our values.
Have the courage to raise questions and concerns to the management.
Inhouse Mobility supports all employees in their doing and encourages them to be creative and share new ideas and innovations with the team.
At the end of the day I would like my employees to say "I am proud to be a member of Inhouse Mobility."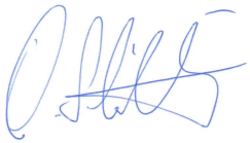 Oliver Schilling, Managing Director
Inhouse Mobility's Values,
Ambitions and Visions
For us, the 'going extra mile' comes as standard. We don't want to meet our clients' expectations, we take pride in our reputation for exceeding them.
For us, customers are not just a case number. We care for them like they would be a friend or family member.
---
For us, an insightful understanding is necessary to understand the needs of our clients, what drives these, how these are changing and what we can do to create the right service.
For us, integrity, professionalism, quality, care and dedication belong to the foundations of professional mobility services. Our insightful, forward thinking and high quality services, continually set new standards of excellence within our market.
---
For us, every client is special and different than the others. We combine forward thinking innovations to consistently deliver the best, tailored solution for every client, at every stage of transfer.
For us, good just isn't enough. At every level, from our subject matter experts to our Global Mobility Consultants, from our global network partners, to our relocation management systems, we have one aim, to continuously improve, and keep improving, everything we do.
At Inhouse Mobility, there's a high level of trust and sensitivity between our employees. This trustworthy relationship cannot only be seen within the company, but also in regard to our clients and customers.
At Inhouse Mobility, we are open to new ideas and concepts. We stick to our principles, but at the same time we are open to new suggestions and innovations.
At Inhouse Mobility, our employees get the freedom they need to fulfill themselves and to work creatively.
---
At Inhouse Mobility, we will not discriminate by gender, marital status, race, religion, disability or sexual orientation. We will act with the same fairness, honesty and responsibility in all aspects of our business.
At Inhouse Mobility, we are honest with each other and will treat our customers with the same fairness and honesty.
At Inhouse Mobility, we are motivated to develop ourselves day by day, to broaden our minds and to learn and improve ourselves continuously.
---
At Inhouse Mobility, we encourage our employees to dare new things and to approach challenges confidently.
At Inhouse Mobility, we expect our employees to always act customer friendly and to keep this friendliness when being in contact with suppliers or colleagues.
At Inhouse Mobility, we consider service quality to be very important. Therefore, we always deliver the highest quality of service.
---
At Inhouse Mobility, we greatly value the reliability of our colleagues. We can rely on each other, what makes work much easier.
At Inhouse Mobility, we will ensure that our working environment is healthy and safe and protect our colleagues from abuse and harassment.
At Inhouse Mobility, we will not offer or receive bribes or other such facilitating payments for the purpose of obtaining or retaining business. We will not tolerate any form of corruption, theft, embezzlement or use of illegal payments which should influence our decision-making processes.
---
At Inhouse Mobility, we will comply with applicable laws and regulations on environmental protection and will preserve resources and protect the environment as much as possible. We will seek to minimize the impact of our activities on the environment.
At Inhouse Mobility, we will be committed to free and fair competition. We will not make any agreement with a competitor which restricts competition nor exchange information on prices, margins or costs and will comply with all relevant laws.
At Inhouse Mobility, we will preserve the privacy and security of all personal data relating to our staff and customers and will comply with all laws regulating how we handle such information.
---
At Inhouse Mobility, private interests and the interests of the company must be kept strictly separate and every conflict needs to be avoided.
At Inhouse Mobility, we see mistakes as a chance to learn from them and do it better the next time. It's important to admit one's mistakes and to show strength. No one will be disadvantaged because of mistakes.
Responsibilities of
the management
Not only our employees but also the management should show a good attitude and stick to this Code. All leaders are role models for the company and will therefore set the right example and make sure that everyone holds on to this Code.
They will also encourage their team to report any form of violation against this Code or any form of harassment and mobbing of colleagues to the management. They will ensure that everyone in the company understands that violating this policy means acting against and breaking the law. Everyone is obliged to live according to the laws of the country and any bad behaviour is not welcomed.
The management needs to make sure, that all suppliers, consultants, vendors, brokers, merchants, dealers, contractors, agents and other providers of other goods and services know, that this Code also applies to them and that they accept to act accordingly when having a business relationship with Inhouse Mobility. On top of that, the management ensures that we only work with the best agents and suppliers and that all of them must meet certain quality standards.
The management teaches how important it is to live according to our values. Everyone is being treated with respect and dignity and learns the importance of communicating openly. We keep our promises towards our employees but also towards our clients and customers.