Information about
Germany
Information about Germany
Germany is a wonderful country and is located in western and central Europe. It has nine neighboring countries, with Denmark bordering to the north, Poland and the Czech Republic to the east, Austria and Switzerland to the south, France and Luxembourg to the southwest, and Belgium and the Netherlands to the northwest.
In the south, Germany borders the Alps (Alpen), in the north the North Sea (Nordsee) and the Baltic Sea (Ostsee). Major rivers are the Rhine (Rhein), the Danube (Donau) and the Elbe. The largest German islands are Rügen, Usedom and Fehmarn in the Baltic Sea, and Sylt and Föhr in the North Sea.
Germany's climate is moderate and generally without sustained periods of cold or heat. Climate in Germany is influenced by the NDA (North Atlantic Drift) as well as the extension of the northern Gulf Stream. There is no obligatory dry season which rainfalls occurring year-round. The summers are generally warm, while winters are mostly mild and cloudy with snowfall, especially in the higher regions of the country.
Germany has sixteen states which are collectively referred to as Bundesländer:
Bayern (Bavaria)
Brandenburg
Baden-Württemberg
Hessen (Hesse)
Niedersachsen (Lower Saxony)
Mecklenburg-Vorpommern (Mecklenburg-Western Pomerania)
Nordrhein-Westfalen (North-Rhine Westphalia), often referred to as NRW
Rheinland-Pfalz (Rhineland-Palatinate)

Saarland
Sachsen (Saxony)
Sachsen-Anhalt (Saxony-Anhalt)
Schleswig-Holstein
Thüringen (Thuringia)
and the city states of Bremen
Hamburg
and Berlin
Christianity is the primary religion in Germany, with over 50 million followers. 30% of the German population is Roman Catholic, 30% Protestant. Islam is the second largest religion with an estimated 3.8 to 4.3 million followers (5% of the population).
The format for date indication in Germany is DD/MM/YYYY. Germany is in the CET (UTC+1) time zone and in the CEST (UTC+2) time zone in summer (DST), respectively.
Germany is part of the Euro zone since 1999.
1 Euro (€) consists of 100 Cents.
Please be aware that on holidays almost all offices, public authorities, supermarkets, shops, doctor's offices, etc. are closed.
Countrywide holidays
1st January Neujahrstag
Karfreitag
Ostermontag
1st May Tag der Arbeit
Christi Himmelfahrt
Pfingstmontag
3rd October Tag der Deutschen Einheit
25th & 26th December 1. & 2. Weihnachtsfeiertag

New Year's Day
Good Friday
Easter Monday
Labour Day
Ascension Day
Whit Monday
German Runification Day
Christmas Day/ Boxing Day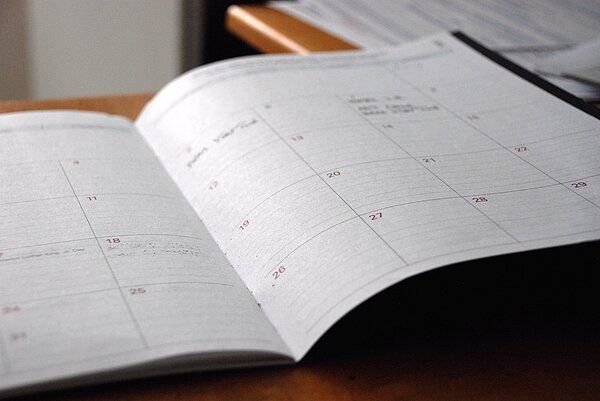 Heads up: Not every holiday is a holiday for the whole country!
Holidays differ from state to state.
Compared to other European countries, the cost of living in Germany is quite reasonable. The prices for food, accommodation, clothing, cultural events, etc. are basically in line with the EU average.
Expatriates living in Germany can be subject to German taxes, especially if they have German source income. The German tax system is similar to the structures in other western countries. You pay income taxes throughout the year, usually with an employer deducting tax from each paycheck. Adjustments are then made at the end of the year for possible under or overpayments.
---
An apartment can be rented furnished or unfurnished. Unfurnished means that there's no furniture in the apartment at all. There will not be any lamps, curtains or other furniture. Sometimes unfurnished apartments are with a kitchen, but often there's not even a kitchen included. If the pictures show furniture but it says unfurnished anyway, it means that this furniture belongs to the current tenant, but the apartment will be empty for the next tenant. Sometimes there's the option to buy some of the current tenant's furniture.
The rent is normally given as a basic rent, also called cold rent ("Kaltmiete"). That means electricity, water, gas, telephone and internet, (sometimes garage) still come on top of that.
Also there's a licence fee that has to be paid for having devices like a TV or computer in your apartment. The licence fee is currently 17,50 € per month (2016) and is only paid once per residence. If several people live together then only one person has to register to pay the licence fee. This person pays the fee for all residents living at the residence. Families, cohabitations and those in shared accommodation in particular benefit from this rule.
The housing market is quite tough and decisions have to be made quickly to secure an apartment.
Most Germans live in various forms of multi-family housing – apartments (Wohnung), duplexes (Zweifamilienhaus), semi-detached properties (Doppelhaushälfte) or terraced properties (Reihenhaus) – particularly if they live in or near a major city.
A property described as Altbau may date from before 1914, as there was little building in Germany between the wars. It will generally command a higher price, whether for sale or rent, despite its age and may in rare cases lack of some modern conveniences. Typical features of an Altbau include a high ceiling and wooden floors.
Exacting building standards ensure that new buildings (Neubau) are solidly built. Nearly all modern buildings in Germany are built with stone or reinforced concrete.
---
Rent in Germany is usually charged monthly. Rent can be indicated in two figures:
Kaltmiete ("cold rent", i.e. rent without utilities), which is the base rent for the accommodation, while Warmmiete ("warm rent") means base rent plus extra costs for water, heating, waste disposal, etc. These ancillary expenses are called Nebenkosten. It is important to check whether the Kaltmiete or the Warmmiete is stated, as the Kaltmiete does not indicate the final rental fee.
Properties can be rented or bought via a real estate agent (Immobilienmakler) or directly from the landlord (Vermieter). If you rent/buy with a real estate agency, please be aware that agency fees may be applicable (on average two months' base rent plus VAT) and at this moment in time paid by the tenant, not the landlord (depending on the monthly rent). The law has changed in 2015 to the "ordering principle" (Bestellerprinzip), which states that whoever orders the real estate agent has to pay for its fee. Although in most cases this is the landlord, there are certain cases where the agents offer new apartments, which have not yet hit the market and charge their provision for these. Generally, we will do our best to spare you any additional agency costs, if possible.
Prior to moving in, new tenants are expected to pay a security deposit (Kaution), which is usually equal to two or three months' base rent, as well as the first monthly rent in advance. The deposit must be paid into a separate bank account in your name and the passbook given to your landlord for safekeeping during the term of your lease.
After you have moved out of the property, the security deposit will, in most cases, be used for fixing any damages to the property that occurred during the term of your lease that you are responsible for and for final cleaning.
Inhouse Mobility will accompany you to the handover of the property and complete a detailed check-in protocol to ensure that any prior damage to the property is recorded. Based on this protocol, it can be easily established exactly which repairs you are responsible for, the cost of which is normally deducted from the security deposit prior to returning it. Please note legally the landlord has a period of six months to return the security deposit.
Most contracts in Germany are unlimited. A notice period of three months is usually the minimum for terminating a lease of an unfurnished and one to three months for furnished property. Inhouse Mobility will take you through the rental process from start to finish, from finding the best home available for you to the final hand-over of the keys to your new home.
---
Whether pets are permitted in the property or not depends on the landlord. Small animals such as fish, small birds, hamsters and guinea pigs are generally allowed by law. Permission for other house pets such as cats and dogs has to be attained from the landlord.
In Germany, as a condition of the lease contract, the tenant has to have a household contents (Hausratversicherung) and personal liability insurance (Haftpflichtversicherung), as they are responsible for their own belongings and for third party damages to the rented property.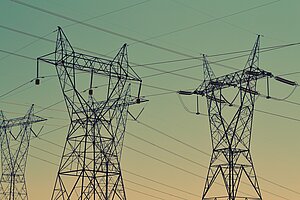 The German electricity companies were privatized in 1998 in order to enable customers to purchase power from any supplier they choose.
In your first year, a monthly or quarterly rate is estimated based on your family size and the size of the property you are occupying. You will be asked to transfer this amount monthly or quarterly via your bank account to the local electricity utility. At the end of the year, the meters are read and depending on usage, a refund will be issued or an additional payment requested and the payments are adjusted for the following year.
Standard electrical sockets in Germany usually supply electricity between 220 volts and 240 volts. In case you are plugging in an appliance that was built for 220 to 240 volt electrical input, or an appliance that is compatible with multiple voltages, then an adapter is usually all you need. Outlet adapters can be bought in larger electronic stores.
Please take into consideration that most travel adapters don't change the voltage. This means, the electricity coming through the adapter will still be the same 220-240 volts the socket is supplying. North American sockets supply electricity between 110 volts and 120 volts what is far lower than in most of the rest of the world. Consequently, North American appliances are generally built for 110-120 volts.
Most modern appliances (e.g. appliances that run on batteries) are being built to be compatible with all voltages worldwide, from 100 V e.g. in Japan to 240 V e.g. in the U.K. This usually includes items like digital cameras, camcorders, portable video game devices, laptops, PDAs, digital music players, etc.
Water costs are in most cases included in the ancillary expenses (Nebenkosten) paid to your landlord together with the rent. Costs are based on your actual water consumption and there may be multiple water meters installed in your home, particularly if laundry or other washing facilities are located in a common cellar area.
Water coming from your tap is suitable for domestic use as it is permanently controlled by the state authority. There is usually no chlorine added to the water.
Most houses and apartments possess gas or oil fired central heating. Heating is usually included in the ancillary costs (Nebenkosten) paid to the landlord and is based on usage. At the end of the year, the meter is read and either the tenant receives a refund or an additional payment is requested should the usage be above the estimated amount. The monthly payments can then be readjusted for the following year.
Air-conditioning is rarely installed nor is it often required, given Germany's moderate summer climate.
---
Telephone/Television/Internet
There are various telephone and internet providers in Germany. The most common providers are Deutsche Telekom, Kabel Deutschland, Vodafone, 1&1, E Plus and O2. Many providers offer a combined package including internet, telephone and television.
Deutsche Telekom (<link https: www.telekom.com en>
Mobile phones ("Handy") can be purchased in every telecommunication store. You have the option to either choose a contract or a pre-paid card. There is a variety of packages available, so it is worth comparing different providers before choosing.
Mobile phone (contract): Starting with less than 10 € a month. Depending on your personal needs you can chose different mobile phone contracts. Many providers let you put together your own individual package of internet flat rate, telephone flat rate and sms flat rate. Please read the contract carefully before signing and check if there's an obligatory contract period or if it can be cancelled anytime. Please be aware, that most contracts are for a minimum of 24 months.
Mobile phone (prepaid): If you don't want to be bound to a contract, you can also just pay a prepaid phone card. The card normally can be reloaded in any phone shop, supermarket or gas station.
All the main German TV channels are free-to-view (i.e. can be received without requiring a subscription and/or payments). ARD, ZDF and Deutschlandradio offer a wide-ranged program from news to films, radio plays, TV series, sports and shows. ARD, ZDF, ARD's regional channels, ARTE, PHOENIX, 3sat, and KI.KA for example count to public service broadcasting. Next to those channels you can find the private channels. These are being financed through television advertising and therefore show a lot of advertisements.
There are mainly two big groups. ProSiebenSat.1 Media hosts channels like Sat.1, ProSieben, kabel eins, six and some other small ones. RTL, RTL II, n-tv, VOX and Super RTL belong to the RTL Group. Apart from these two big groups, there are also some music, news, sports, gaming, home shopping and regional channels.
In Germany, it is mandatory for every household to pay a monthly fee for telecommunication devices (television, radios, smartphones and computers). Since 1 January 2013, a monthly fee is to be paid by every household regardless of the number of persons and devices. The license fee currently is €17.50 per month (status: 04/2015). The registration is mandatory and should be made within two weeks of moving into your new home. It can be done via the website (www.rundfunkbeitrag.de), which is only available in German. Please note that you will be fined if you fail to register. We will support you with the registration when you move in.
---
Medical Facilities & Health Care
There are two types of health insurance in Germany: statutory health insurance (gesetzliche Krankenversicherung) and private health insurance (private Krankenversicherung).
Statutory health insurance is mandatory for every German citizen unless their salary exceeds a certain level, at which a citizen is able to choose between statutory or private health care. Private health care is more expensive but offers certain amenities, e.g. the waiting time for appointments with doctors will be shorter, you may receive a single-bed room when in hospital, etc. However, you may experience difficulties when wanting to go back to a statutory health insurance provider.
A visit to the doctor's office usually requires an appointment (Termin). If you go to doctors and you do not have an appointment, you will in most cases have to wait until all patients with appointments have been treated, which may take hours.
As every practitioner's office has its own schedule, it is important that you call the office or check its website beforehand so you don't stand in front of closed doors. Doctor's offices also advise their office hours on a sign on or near the entrance door.
For emergencies outside of office hours that are not life-threatening and don't require hospital attendance, there is a "doctors on call" emergency medical service (ärztlicher Bereitschaftsdienst). Their country-wide emergency number is 116 117.
When first entering a doctor's office, you have to show your health insurance card at the reception desk, otherwise you will not be treated. If it is your first visit to the office, you will also be asked to provide personal data so you can be added to the patient files.
Inhouse Mobility can support you in finding English-speaking or other non-German-speaking doctors close to where you live.
List of emergency numbers
Police / Medical Emergency: 110 or 112
Fire / Rescue Services: 112
"Doctors on call" emergency medical service: 116 117
Munich Poison Emergency Telephone Service: 089 19240
Munich Patient Transport Ambulance: 089 19222
ADAC: 0180 2 22 22 22
In Germany there are public (state-funded), private and non-profit (funded by non-profit organizations such as the Red Cross) hospitals.
Usually, you do not need an appointment for going to public and non-profit hospitals, but you should make sure you have your health insurance card with you as you might not be treated without one. If you are in a serious condition and you do not have your card with you, you will be treated but you will have to show your card at some point later. Emergency acceptance is 24/7. Resident doctors in hospitals might require an appointment.
German (public) hospitals mainly offer multi-bed rooms. Unless you have private health care, it might be difficult to obtain a single-bed room. The average number of patients per room depends on the hospital, but generally averages 3 – 4 persons.
---
Understanding mobile children and their needs, is the first step in being in their transition to a new school. While there are many players involved in ensuring a smooth transition for children during an international assignment, schools play a vital role in supporting them. We know that expatriate employees tend to be people who value education highly, and who may be as ambitious for and protective of their children as they are for themselves and your company. If the schooling does not look high quality and if the children are unhappy at school, it is going to be an obstacle to having a productive assignment or delegation.
Germany's school system is different from most country's school systems. Each federal state possesses the primary control over its own school system, so the German school system(s) might appear confusing to non-Germans.
Every pupil nation-wide is required to attend school for a minimum of 9 years. Generally, children of age 3 – 6/7 may attend Kindergarten. Starting at age 6 or 7, all children attend elementary school together for 4 – 6 years. After finishing elementary school, the teacher recommends a type of High School to the parents based on the pupil's abilities and grades:
Hauptschule/Mittelschule (name may differ in some regions): Prepares pupils for vocational education and ends with the 9th grade and a basic secondary education diploma (Hauptschulabschluss). Students may choose to continue going to school and switch to a Realschule.
Realschule: Ends after 10th grade with a secondary education degree called Realschulabschluss or Mittlere Reife. Students may choose to continue going to school and switch to a Gymnasium.
Gymnasium: Ends after 12th or 13th grade (depending on school and state) with the secondary education diploma Abitur, which allows university entrance.
Other school types to be found in Germany include private schools, boarding schools and schools for children with special needs. Larger cities such as Munich and Frankfurt offer international schools.
There are good reasons why Expatriates choose to send children to one of Germany's many top international schools. The quality of schooling in Germany is among the best in the world.
Typically, school compounds / facilities are quite modern, comfortable and clean. The curricula among international schools is uniform, allowing a smooth process of transfer. They usually are accredited by the New England Association of Schools and Colleges (NEASC) as well as the European Council of International Schools (ECIS). Normally they offer the IB (International Baccalaureate). They may also offer the American high school diploma, British A Levels and, sometimes, the German Abitur.
The costs vary from school to school and in some cases may approximate compared to a US college education: as much as €15,000 per year for high school students. Pre-school and elementary school grades are less expense and may between 30 to 50 percent less. Additional costs could include lunches, class trips and transportation.
International schools in Germany predominantly provide classes in English. They do not offer German education certificates but students can obtain the International Baccalaureate (IB). If certain required subjects have been chosen for the IB, the qualification is recognized by German institutions and allows attendance of German universities.
Inhouse Mobility will support you in searching the perfect school for your children, whether you may want them to attend a German or an international school and assist you with all the necessary processes, from finding a place for your child to registration at the school.

---
Due to its position in central Europe, Germany is a transport hub and possesses a dense and modern transportation infrastructure.
In Germany, traffic drives on the right side of the road. The German Autobahn (high-speed motorway) is famous (and infamous) for its sections without speed limits. However, in sections with difficult terrain (e.g. tight curves, steep slopes) or near cities, the speed is limited, usually to 100 kph (~60 mph) or 120 kph (~75 mph). German Autobahn routes are marked with an "A" and a number in their name. The signs are always in the colours blue and white.
Autobahn signs display the distances in km to the next cities/towns and are always in blue. As of 2013, there is no road charge to be paid for the Autobahn, with the exception of freight vehicles (trucks).
National roads which don't belong to the Autobahn network are called Bundesstraßen (federal roads), connecting cities, towns and villages with a fixed speed limit of 100 kph (~60 mph). For Bundesstraßen, the same naming system as for Autobahn routes is used, i.e. the federal road's name starts with a "B" followed by its number (e.g. B1).
Public transportation in the entire German Federal Republic of Germany is efficient, comfortable and fast. For people who are looking for weekend trips or wish to explore the country, there is the Bahn Card. The Bahn Card offers discounts ranging from 25% to 100%, and is purchased annually. The annual price for the Bahn Card starts with 62 € for the discount of 25%, 255 € for 50% and goes up to 4.190 € for traveling without purchasing a ticket.
Long-Distance Traveling
Another way of traveling longer distances is by bus. Companies like Flixbus (<link https: www.flixbus.de>
Berlinlinienbus
(<link https: www.berlinlinienbus.de>
---
To open a bank account, you will have to appear in person at the bank. We will accompany you to the bank and provide you with all the necessary paperwork.

German banks issue a bank card (EC-Karte) with every account, which enables their customers to obtain cash from ATMs and account statements from a bank's account statement machines (usually located near ATMs in a bank branch). If you lose your bank card or it gets stolen, you have to notify your bank and have the card cancelled immediately. Most banks have an emergency number available for these situations which you should save in your phone.

Credit and charge cards are referred to collectively as credit cards (Kreditkarten). Most German credit cards operate like charge cards: payments for purchases are due when billed and cannot be put on hold for months or years. Most credit cards allow you to withdraw cash from ATMs that are part of the bank's network. If you withdraw cash from an ATM from a bank other than yours, you have to expect to pay charges for transactions.

All German banks offer online banking services. Some German banks, notably Deutsche Bank, have their online banking service available in English.

The most common method of making payments within Germany – apart from cash (Bargeld) – is per bank transfer.

There are two kinds of transitions: bank transfer (Überweisung), which means you are instructing the bank to transfer money from your account into another account, and direct debit (Lastschrift), which means you are authorizing the bank to allow a creditor (e.g. a utility company) to take a specified amount of money from your account, usually on a specific date. Direct debit is often used to settle recurring expenses such as rent, utilities and other regular payments. You may also set up a standing order (Dauerauftrag) for recurring expenses.

The bank card (EC-Karte) also functions as a debit card. It can be used to make purchases in stores, petrol stations, etc.

-->